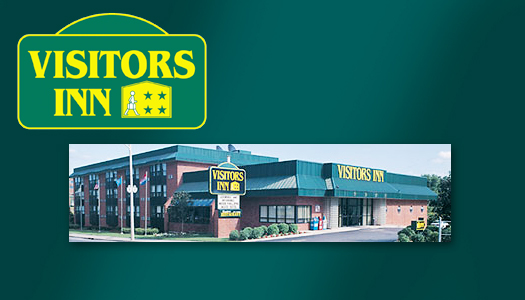 649 MAIN STREET WEST
( Hwy 8 & 403 )
HAMILTON, ONTARIO L8S 1A2
Affordable Luxury conveniently located in Hamilton, Easy hwy access to the region and on the doorstep of the Dundas Valley
Phone / Fax: 905-529-6979
Toll Free: 1-800-387-4620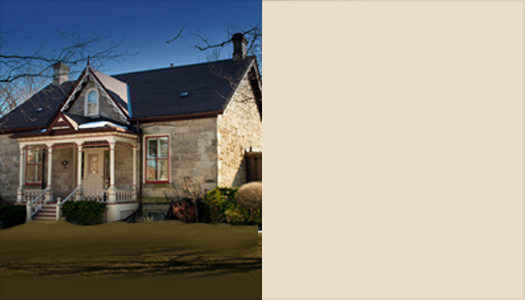 104 KING ST. WEST
DUNDAS, ONTARIO L9H 0B4
The Homestead
BED AND BREAKFAST
IN DOWNTOWN DUNDAS ONTARIO
Our picturesque bed and and breakfast is a fine example of the architecutre that is typical to Dundas. We offer two gracious bedrooms with a shared luxury bathroom in classical decor surroundings with a beautiful garden. Learn more at our website.
905-627-9379
The Visitors Inn
The Visitors Inn inHamilton Ontario is located quite near Dundas Ontario on
Main Street West and is very close to the Hwy 403 which provides easy access to the QEW highway. This hotel offers affordable luxury and easy access to Dundas Ontario from its convenient location on Main Street West in Hamilton.

The Homestead 1867
Bed & Breakfast
Pefrectly situated in Dundas Ontario at 36 Melville Street, L9H 1Z8, Tel. 289-238-8720.
This picturesque bed and breakfast is located in the historic section of Dundas. It is a fine example of the architecture of the area. The Homestead offers two gracious bedrooms with a shared luxury bathroom in classical decor with a beautiful garden. Local and organic foods are served when available and every day a specialty is freshly prepared for guests. For guests in a hurry packed lunches can be arranged.
The Mountain View Motel
The Mountain View Motel is located just on the edge of Dundas on Main Street West as it turns toward Ancaster Ontario.This newly renovated motel is close to McMaster University and is 5 minutes from downtown Hamilton by car.
The Dundas Glen Bed and Breakfast Has Closed
Osler House Bed and Breakfast
The childhood house of Sir William Osler, this exquisite Georgian Style house offers 21st century convenience with 19th century charm and decor. Lovingly restored, this gracious and elegant structure evokes the romance and grace of a distant time. Warm, personal and welcoming, guests experience the refined level of hospitality practiced in the aristocratic homes of the Victorian Era. Located at: 30 South Street West Dundas ON L9H 4C5 Canada.
Telephone: 289-238-9278
Long Term Rentals in Dundas Ontario
Spencer Creek Accommodations and Rentals offers fully furnished suites as a comfortable alternative to hotels.
Page Features
This page features ads for hotels, motels and
Bed and Breakfast in Dundas Ontario.
Bed and breakfast in Dundas Ontario is a unique experience.
Some of our bed and breakfast establishments are in historic homes which have been re-designed to provide guests with a first class accomodation at very attractive rates.
Please see our other pages guiding visitors to sightseeing, shopping and information in Dundas Ontario and the Dundas Valley.