Discover the work of local artists
and artisans in the heart of the
Historic Town of Dundas
10 King Street West, Dundas, Ontario L9H 1T7
(905)-627-4265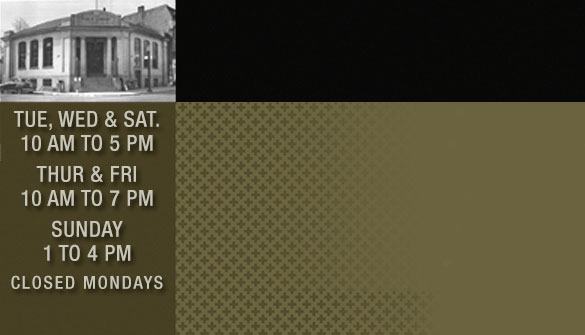 Dundas Ontario is home to art galleries, studios, framing stores and museums.
The Carnegie Gallery
The Carnegie Gallery displays and sells the work of local artists and artisans who live and work in the Dundas Valley region. Located in the heart of the Historic Town of Dundas at 10 King Street West, this gallery is perfectly situated near restaurants and very accessible parking. They can be contacted at:
10 King Street West
Dundas, Ontario L9H 1T7
Tel (905) 627-4265
The Dundas Museum and Archives
Though it's unusual to see a museum in the middle of a residential area, when visitors see the building in its surroundings it makes perfect sense. After all, this is a museum about Dundas.
You are invited to visit and explore the stories of people and events that have shaped the Valley Town.
Royal Botanical Gardens
The Royal Botanical Gardens and their proximity to Dundas and the Dundas Valley provides visitors with an accessible living museum which may enrich their understanding of the plant world, its links to the world of humanity and the rest of natural world.
Art Gallery Of Hamilton
Art Gallery Of Hamilton is recognized as a world class art gallery. It's proximity to the Town of Dundas allows visitors the benefit of easy access to location in downtown Hamilton.
This page contains links to lists of galleries, framing stores, art dealers and art consultants as well as artists, potters, and artisans in the Dundas Valley and provide shoppers with a comprehensive view of the arts and their related service industries in Dundas.