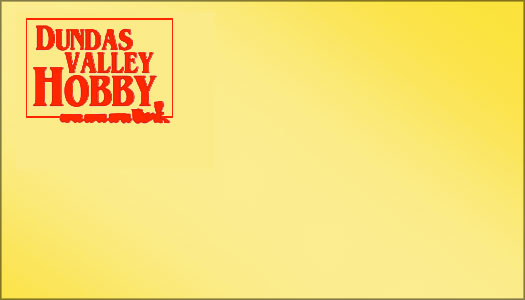 A FULL SERVICE HOBBY STORE
IN THE HISTORIC TOWN OF DUNDAS
BROAD RANGE OF HOBBY SUPPLIES
FOR EVERY INTEREST AND EVERY AGE
Plastic Kits & Models • Thomas Wooden Railway
Rockets & Kites • Die Cast Models & NASCAR
Model Railroads & Supplies • Toy Soldiers • Slot Cars
Testors & Badger Air Brushes • Tamiya R/C Kits • Puzzles
15 COOTES DRIVE, DUNDAS, ONTARIO L9H 1B1
MON-THUR 10AM-6PM SAT 10AM-5PM SUN NOON-4PM
Tel: 905-628-9156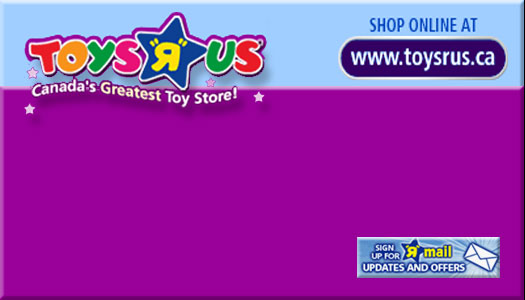 970 UPPER WENTWORTH ST.
HAMILTON, ONTARIO L9A 4V8
( ACROSS FROM LIMERIDGE MALL )
GAMES & PUZZELS • LEARNING TOYS • PRE SCHOOLS TOYS
ACTION FIGURES • MUSICAL INSTRUMENTS • BIKES
905-627-9379
Hobbies, toys, and amusements in the Dundas Valley including, games, electronics, books, comics and music for kids, are advertised here with links to the advertiser's website.
Dundas Valley Hobby
Dundas Valley Hobby, authorized dealers of Lionel Trains, dungeons and dragons, model and construction supplies is located on Cootes drive as you enter Dundas from Main Street West in Hamilton. They carry a huge selection of of Model Railroads, Toy Soldiers, Plastic Kits & Models, Model Painting Supplies including Air Brushes, Puzzles Die Cast Models and many other hobby items.
Toys 'R' Us
Toys 'R' Us ( Canadas Greatest Toys Store ) services the Dundas Valley from the Limeridge Mall area up on Hamilton mountain and is accessible via the Lincoln Alexander Expressway.
Amazon
Sony Playstation, Nintendo Wii, X-Box, Webkinz and other products can be found through our Amazon partners who have ads on this page.
Links on this page connect shoppers in Dundas Ontario to websites and pages featuring children's books and toys, department stores, ebay and children's health and safety.